Bizarre Magazine - Adam Who's Sane
Submitted by admin on Tue, 04/01/2011 - 21:36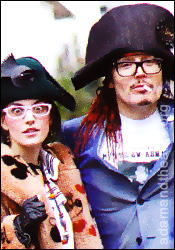 Bizarre by name, bizarre by nature, the "world's #1 alternative magazine" dedicates three pages to the mad world of Adam Ant in this month's issue.
Interviewed by 'Front Section' Editor Alix Fox (pictured with Adam, right), Adam chats to the magazine "in his first interview since he was sectioned in May." The article explores Adam's heteromorphic home life as well as his continued public taunting of Marco Pirroni and Liam Gallagher.
And this time he also bemoans the Scala for their 11pm Sunday curfew for the recent Matthew Ashman tribute night. But never mind all that, we just want to know when the clothing and make up range is due to be launched!*
Bizarre magazine, January 2011 is available now from all half-decent newsagents across the UK or online.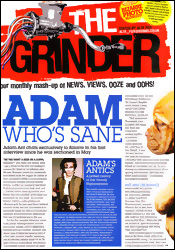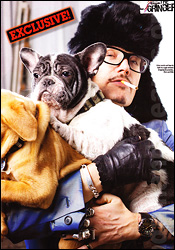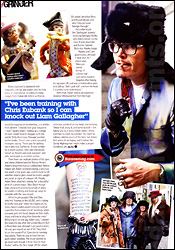 *Along with the cassette format of that new album, no doubt.
Who's online
There are currently 0 users and 36 guests online.
Who's new
bugpowder
PixieM
buddyholly
sfc1870
bretty
This Month's Poll
Who's the quintessential 'Ant Video Girl'?
Amanda Donahoe (Antmusic, Stand & Deliver)
22%
Diana Dors (Prince Charming)
39%
Lulu (Ant Rap)
0%
Caroline Munro (Goody Two Shoes)
19%
Karen Landau (Puss 'n' Boots)
11%
Mary Stavin (Strip)
4%
Sara Stockbridge (Room at the Top)
6%
Total votes: 54