Interview › Neil Barker of Zerox - Salford City Radio
Submitted by admin on Sun, 28/02/2010 - 16:41
in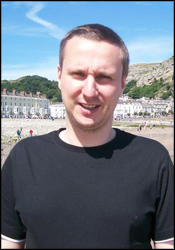 With the recent news reports that the UK's only state-supported alternative/indie radio station BBC 6 Music could be culled as part of the BBC's spending cuts, the voluntary work of niche local radio stations matter even more in these tough economic climes. Zerox on Salford City Radio, with it's specialist dedication to all things punk, New Wave and early '80s, is one of them. We nailed down Neil Barker, the show's anchorman, producer and tea maker for a quick chat...
Hey Neil, how's about giving us a bit of basic info about yourself...?
I am an only child, born in Bolton in 1972, and have lived in many places in Greater Manchester, but mainly Salford and Chorlton. I currently live in Swinton, Salford with my partner Anne-Marie.
When / how did you get into (new wave) music?
I have been into music since about the age of 4. My parents and aunties were all big music fans. The first records I had bought for me were the likes of the Wombles and Pinky & Perky, then Mud and Showaddywaddy, though the first band I really liked was Status Quo. Don't laugh, they were still a decent rock band at that point (1976). I started to like punk/new wave music in 1978 when I got into the Boomtown Rats in a big way, and also had records by Jilted John and Sham 69. My aunties were into things like the Sex Pistols and the Stranglers, and my dad liked Blondie so there was a lot of 'new wave' music around wherever I went! The first records I ever went into a shop and asked for myself though were Stand & Deliver and Prince Charming (both at the same time) as I was starting to get into Adam & The Ants (easily my favourite band in late '81/early '82), and then for the rest of the early '80s Madness became my favourite band, until 1984 when I got into the Smiths and other indie/alternative music.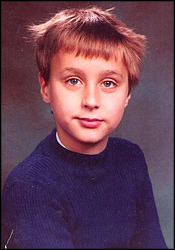 You named your show after a prominent new wave Adam & the Ants track - to what extent the Ants have an influence on your formative years?
I became a big fan of the Ants in October 1981 when I was 9. I had been aware of them since Dog Eat Dog but couldn't make my mind up whether I liked them or not. My cousin was a fan and he was really into music so I thought they might be worth investigating. My uncle (another huge music fan) bought me the Kings Of The Wild Frontier LP and then I bought the singles Stand & Deliver and Prince Charming. I liked them because they were so different to everything else around I suppose. I was never one for the typical mainstream pop in the charts though I can appreciate some of it now. After my parents bought me the Prince Charming LP I started to seek out some of their earlier works such as Young Parisians, and my grandma bought me the Dirk Wears White Sox LP for Christmas 1981. I didn't know what to make of it at first as it was so different to the hits (and contained some bizarre lyrics which I didn't really get at that age) but I soon got used to it. On Christmas Day 1981 my auntie Susan made my face up to look like Adam. I wanted the white stripe but she gave me the Prince Charming look instead. Thankfully there are no photos in existence!
Tell us about any memorable new wave / punk gigs you may have attended
I saw Adam & The Ants live on the Prince Charming Revue tour in January 1982 just before they split, at the Manchester Apollo. I went there with my mum and auntie. It was very exciting as it was only the second proper concert I'd ever been to (the first being Meat Loaf at the same venue when I was 5). It was a memorable occasion as there was an interval where they showed the three promo videos for the singles from the Prince Charming album. Also there was no support act which was very unusual. I saw Adam again at the Apollo in 1985 on the Vive Le Rock tour and he was good but it was nowhere near as memorable as the Ants show. As for punk/new wave gigs, I missed out on them first time round, but have seen The Damned twice, once in 1986 and then again in the early 2000s. Also I saw Magazine when they reformed last year. Howard Devoto is still a great frontman if a little creepy.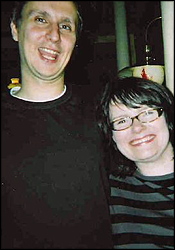 What sparked your interest in making radio shows?
I have listened to the radio since being a kid. My favourite station when I was growing up was Piccadilly Radio in Manchester. Mark Radcliiffe started on there and I used to listen to his show in the early '80s. In 2007, my partner Anne-Marie became the manager of Wythenshawe FM, a community radio station in South Manchester and we both took a radio course. When the course finished we started presenting the first run of Zerox which lasted from March 2008 until the end of that year when we decided to take a break from it.
How did you make the transition from music fan to a music 'expert'?
Ha, I wouldn't say I was an "expert" as such but I do go to a lot of pop quizzes and have always been interested in music trivia which I like to incorporate into the shows I present.
How did you first become involved as a DJ with Salford City Radio?
We [Neil & Anne-Marie] moved to Swinton in late 2008 and, as Salford City Radio is only about 10 minutes walk from where we live, I got in touch with them about possibly presenting a show. It took them a while to get back to me but they offered me a show late last year, and I have been presenting Zerox on my own ever since.
On your Salford City Radio profile page you name Madness and the Smiths as your favourite bands - with a wealth of prospective song titles from two great bands, how did you come about choosing an Ants song title for your show?
Zerox was originally a club night which myself and Anne-Marie put on in Manchester in 2001, playing music from the years 1976 to 1986 which I thought was one of the greatest ever eras for music. I picked Zerox as it is one of my favourite songs of the era (by one of the best bands of course) but it also looked good on the poster which was a grainy black and white affair featuring an early photo of Echo & The Bunnymen if I remember correctly. I spelt it with a 'Z' after the Ants song, but I suppose it also avoided any potential legal action from a leading photocopier company! When we got the opportunity to present a show we decided to use the same idea but for radio.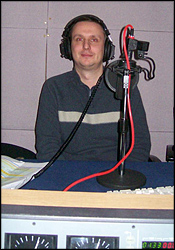 What are your hopes / ambitions for the show's / your DJing future?
I'd like to carry on with Zerox in its current format at least until the end of the year. Maybe if I had an extra hour I could have the occasional guest in too. It is my choice to play music from a specific era, but I would also like to at some point do another show playing '60s and early '70s music, and maybe some more recent stuff too.
So, tell us a couple of your favourite Adam & the Ants tracks...!
Basically anything from Dirk Wears White Sox, still one of my favourite albums of all time. Oh and Zerox of course! Also, the B-sides of the hits are all great too, Press Darlings, Beat My Guest and Friends: me and my mum always used to look forward to the bit where he shouts "Bryan Ferry!".
How can Antpeople find out more about you/your show?
I think you've got the show pretty much covered there, but I might as well give you the record shop website. It's www.kingbeerecords.co.uk. I also have my own music forum: http://z6.invisionfree.com/popscene. It started out as a site for fans of the TV show Top Of The Pops, but we chat about all kinds of music in there.
Related Links:
Zerox SCR Twitterfeed
Zerox SCR on MySpace
Zerox SCR Facebook Group
Salford City Radio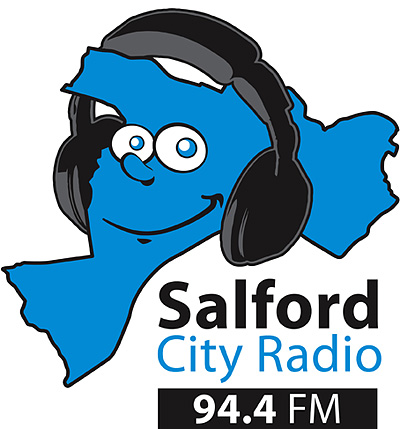 Are you making a contribution to Ant Culture, like Neil? Drop us a line if you think you deserve an interview feature on Ant Lib Online!
Who's online
There are currently 0 users and 45 guests online.
Who's new
bugpowder
PixieM
buddyholly
sfc1870
bretty
This Month's Poll
Who's the quintessential 'Ant Video Girl'?
Amanda Donahoe (Antmusic, Stand & Deliver)
22%
Diana Dors (Prince Charming)
39%
Lulu (Ant Rap)
0%
Caroline Munro (Goody Two Shoes)
19%
Karen Landau (Puss 'n' Boots)
11%
Mary Stavin (Strip)
4%
Sara Stockbridge (Room at the Top)
6%
Total votes: 54